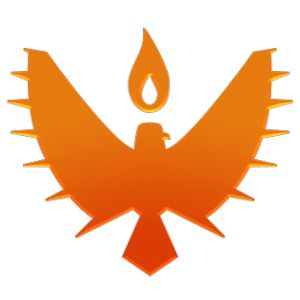 Phoenix Elves is a defensive counter striking faction. With its symbols of Fire represented as fragile, high damage tools and Divine as protective cards, working together as a sword and shield.
The deck's goal is to set up scenarios where it hits hard, destroys the immediate threat, and then be left in a position where it is very hard for the opponent to counterattack / punish.
With Queen Maldaria herself as the pillar of this strategy, she has a high attack and rewards you with the ability to teleport a unit next to her for protection when she has attacked.

Phoenix Elves slowly build an economic advantage through favorable trades, by hitting hard and then protecting its assets, like a boxer that enters the opponent's zone, does a few shots and quickly retreats into a defensive / safe position, wearing down their opponent until they can't take it anymore.

The deck is mostly composed of high damage tools to destroy any threat quickly, along with defensive events that protect Maldaria and her units from the inevitable counter-strike.