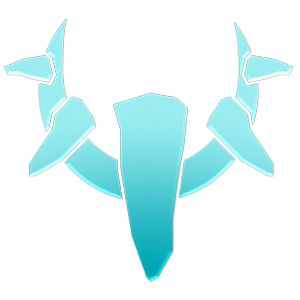 Tundra Orcs Instinct / Water theme combines high stats with high variance. While other factions depend on complex tricks to make big plays, Tundra Orcs rely on big numbers and solid tactics to back that up. 
 
To the unaware, Tundra Orcs may look like a faction all about sending its summoner forward in a rampage of destruction and hoping for the best, and while that may indeed occasionally work it's not a sound strategy to approach games with. 
While Tundra Orcs definitely is a faction that requires its summoner to be highly involved in the fight, it will be the use of its amazing champions and the supporting units which generally decide victory or defeat.
 
The Tundra Orcs compensate for their lack of trickery with a summoner that is very strong in a fight, highly efficient champions and a deck filled with very situational cards that when used in the right situation are very good.  Making use of those strengths requires a very careful choice of units, events, positioning and a great understanding of the odds.
Thus Tundra Orcs test the fundamentals of Summoner Wars like no other faction so far released.
If you want to play a deck that represents Summoner Wars in its purest form, Tundra Orcs is the deck of choice.