Summoner Wars is a tactical dueling card game, featuring a variety of exciting factions ready to join the battle.
Summoner Wars puts you in the role of a powerful summoner in control of a unique army, dedicated to taking control of the war-torn planet of Itharia.
Display your tactical prowess by summoning units to your gates, outmaneuvering your opponent, and cutting down the enemy summoner to claim victory.
Be wary though! The enemy will take advantage of every opportunity they find to destroy you and your army.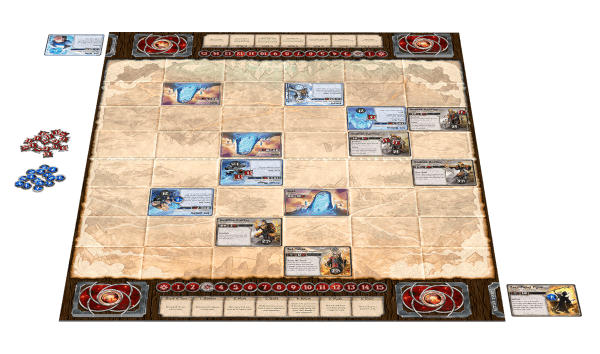 Rodney Smith from WatchItPlayed made a neat video introducing the game and its rules.
Summoner Wars 2nd Edition got stellar reviews from the YouTube community.
It also got nice reviews from the BGG community.
Tour around the site
SW zone is a fan site to the amazing strategy card game Summoner Wars 2nd Edition.
You will find many resources provided by the fans of this game as well as the League that is fan-run and that any and all are invited to join.
But first, here is the link to the company we all have to thank for this game!

Summoner Wars features an ever-growing roster of unique factions that players choose to represent.
These factions are released in waves that feature 6 faction decks per wave.
Get to know the factions and learn about deck construction in Summoner Wars.

The site has statistics over all the games which have been played in the league.
It features a player ranking as well as a community ranking for all the factions and cards.
In addition there are a lot of helpful tools and resources which help you to play and improve in the game!
Have fun browsing and make sure to join the league!